by The Band (River North, 1998)
---
Copyright © 1998 Peter Viney
---
Comments and Quotes
(I would hope to add to this section once the reviews are in from the major mags. I haven't quoted David Powell's wonderful piece, because I'd have to quote it in full. This, and all three sources presently quoted are also on the website.)

Rick Danko ( interviewed by Paul James / CBS Radio)
We made this record for ourselves, it was made for the art of the music. It had nothing to do with taking the money and running.[1]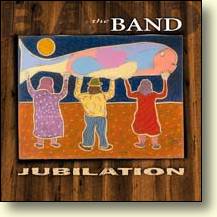 Tiny Montgomery
This by far the best post-Robbie Band album hands down. There are a lot of moments that remind me of "The Band" album minus those great guitar licks that only Robbie can hit, and those heart dropping vocals that only Richard can sing. This is a damn fine album that proves that The Band is still alive, still original, and still masters of good old time Americana Music. Enjoy.[2]
Greil Marcus
There might be a call back to the past in the words or merely the titles of any numberof the new songs on Jubilation: in "Book Faded Brown," "White Cadillac," "French Girls." But the rickety feeling of the faster rhythms, the way voices curl together around lines that can carry no date ("Ain't that somethin'/ The big doghouse thumpin'") is at once old and unheard, a sound that only has to be heard for the first time to feel as if it's being remembered. In "Last Train to Memphis," the train feels like it's being held together by rubber bands and chicken wire, but you have no doubt you can get on whenever you like or that you'll pull in on time. [3]
I'd agree that this, taken as a whole, is the best "post-Robbie Band album". This is high praise, but conversely there is also no single track as good as Atlantic City or Blind Willie McTell. They've found some wonderful songs with great melodies, but though some of the lyrics are affecting, there are no lyricists here approaching the quality of Bob Dylan or Bruce Springsteen or … maybe the third one doesn't need stating.
The album has a unified feel, like The Band or Storyville which makes it fine listening. It's one where you listen through without selecting (or rather de-selecting) tracks because the mood continues. On both Jericho and High on The Hog, the decision to include two Richard Manuel performances unfortunately broke the mood of the whole. Every fan was desperate to hear Richard's voice when the albums were released, the Band were presumably keen to continue royalties to his family, and both songs are touching performances. But these two easy-listening tunes just don't fit stylistically with the rest of the material. It would have been much better to put out a Richard Manuel (or Richard Manuel with the Band) album utilising some solo show tapes. The good news from the recnt Rick Danko radio interview with Paul James is that this might be in the pipeline. I know this is heresey, and in these days of CD players it shouldn't really matter, but the albums lacked that essential cohesion.
Jubilation has been called 'Danko's album' more than once (as Moondog Matinee was called Richard's album and Northern Lights, Southern Cross was called Garth's album). True enough. The outstanding songs are his, he co-wrote two of them, and his bass sound is the hallmark of the album. After a few years of seemingly less than whole-hearted commitment (with his solo shows and Danko, Fjeld, Anderson sharing his creativity) Rick repays it in full.
The decision to use acoustic stand-up bass has paid off. Rick Danko introduced fretless bass guitar into the sound of the original line up which edges the role of the bass towards that of stand-up bass. When I first heard the album was going to have stand-up bass I had my doubts. When Van Morrison introduced stand-up bass on the 90s jazz tours I think the sound lost a great deal of precision and rhythmic force. Bass guitar is more flexible, and more precise, which means you can play more complex riffs. Stand-up bass tends to a more plodding sound by its nature. On the other hand, Alex Dankworth's string bass in the studio on The Healing Game lifted the album even further.
Here The Band have worked the bass line in with the way-up-front slapping drums to give a mid-fifties bottom to the whole sound. The power of Rick's bass is a welcome return. When you go back to the Basement Tapes you realise that this guy was always a loud and proud bass player. There was seepage onto the vocal mics because of the recording conditions in those days, but that wasn't the only reason for the volume of the bass. Listen to 1966 live cuts. Like Paul McCartney and Brian Wilson, Danko was always a way up-front and highly melodic bass player. On High On The Hog he only played bass on five tracks, and those were the ones he sang lead on. So the lack of bass playing on the others looked more like lack of interest. When I first heard this album I thought Danko had played bass right through, but not so. He hands over electric bass to Mike Dunn on a couple of numbers, and the marvellous string bass on White Cadillac is Dunn also.
Levon's voice is clearly in bad shape, but he comes through in indomnitable fashion with a performance that retains all the passion in spite of the lack of raw power. The great lack - and for The Band this is a major lack indeed- is the absence of that trademark 'voice swapping' between Levon and Rick (which boosted both Atlantic City and Blind Willie McTell). There is supporting vocal of course, but you can always say 'This is a Levon track' or 'This is a Rick track'.
There are twelve guest musicians on the album. Not a lot you think when you hear the horn laden tracks towards the end. Then you realise that Tom Malone and Garth Hudson did the entire horn sections on their own. They have said it's only "The Band" (rather than say 'Danko & Helm' as in the 80s tours) when Garth Hudson is on board.This seems to be their rule. Look at these facts (excluding Garth's solo French Girls):
Garth is the only original member to appear on every track, somewhat tenuosly on White Cadillac to which he contributes "whistle, siren and shaker".
Levon does not appear on Book Faded Brown at all.
Rick does not appear on You See Me at all.
Jim Weider does not appear on High Cotton or Bound by Love.
Richard Bell does not appear until track 5, and plays on only three numbers.
The official line-up of six, quoted in the front, only appear all together on one track, If I Should Fail even then Aaron Hurwitz does the piano and accordion.
Randy Ciarlante, Garth Hudson, Aaron Hurwitz & Marie Spinosa are the only people who appear on every track.
Mike Dunn takes over bass for three numbers.
That characteristic slapping drum sound on the early tracks is Randy Ciarlante. Levon plays drums less on this album, and they rarely use the twin drum sound.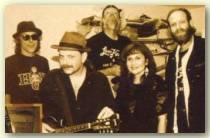 They say it was a 'family and friends' album recorded in a great atmosphere. Maud Hudson, Amy Helm and Marie Spinosa all helped out. It was manifestly NOT recorded by "six guys in a clubhouse" in the way the early originals were. There's no reason why it should be, given other projects and comings and goings, but it becomes harder to define "The Band" - the original three? the current six? Or the extended family? Nice as Clapton's contribution is to Last Train To Memphis it seems hardly worth the effort when you have Jim Weider sitting there. It's purely to get his name on there, and was added to finished tapes sent to England. That's not a bad thing for sales, but not necessary. Jim could have done something equally as tasteful.

I would say, that played on my best sound-system there's sometimes just a little too much going on in there, busy-ness confusing those essential Band-style empty spaces in the music. It sounds more pleasing on my "second-best system" or in the car. It also sounds better at moderate listening levels than it does with the speakers pumping. But who makes music for hi-fi testing? This is not Windham Hill.

Levon first showed his belief in crediting everyone creatively involved in composition on the Staying Together soundtrack, where every player gets a writing credit. This is a moot point, and not one I'd agree with on anything other than a jam session, but it's an honest belief, contrasting with normal industry practices, that they are clearly sincere about. And the credits here seem to reflect it.
The Cover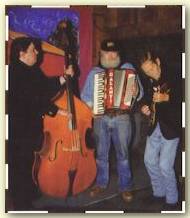 Jericho had the pink spine and pink house - this has the brown spine. The reference is obvious. The naïve George Colin painting on the front shows two women and a man holding a whale. The back photo on the insert shows just the three "senior members" of The Band, though all six are listed on the first page. This picture holds one key to the album. Rick, Garth and Levon are standing there proud of where they are and who they are - and young they certainly aren't. I'd put my copy down on the cover of the latest Goldmine. Robbie Robertson on the cover. Right up-to-the-minute, exploring new music and new avenues. Looking good. There they were in contrast, affirming proudly a different image, a different sound. Sure, as my daughter pointed out, The Band look ten years older than me (and one of them is), while Robbie might pass as several years younger. (I'm five years younger than Robbie.) But somehow The Band appear to have reached a space where they don't have to sell records or please the crowd. They don't have to 'look good' in a traditional sense (I hope this doesn't offend- it's not meant to). "This is us". They make the music because they want to.
The Songs
Book Faded Brown

(Paul Jost)

Rick Danko - lead vocal, string bass, acoustic guitar, background vocals / Randy Ciarlante - drums, background vocals / Jim Weider - acoustic guitar / Garth Hudson - accordion / Aaron Hurwitz - piano, Hammond organ /Maud Hudson, Marie Spinosa - background vocals

In the Band's best tradition, this is an unexpected starter, with a subdued drum roll bringing in the accordion. It conjures up the America of 'A Wonderful Life' or earlier, the family gathered round singing from a songbook or hymnbook that's passed down through the generations. It reminds me of a TV clip of Garth talking about his Anglican hymnals, or anecdotes about the Dankos singing and playing as a family. It sounds purpose made as a thematic opener - many of the songs here, as on The Band (aka the brown album), sound as if they've come from that book that's faded brown. On initial listenings it is also the most appealing track on the album (well, actually Garth's French Girls was my absolute favourite first time through). It sets the mood - acoustic stand-up bass high in the mix, wonderful accordion from Garth Hudson and Rick Danko right at the top of his form (again … at last). The song was written by Paul Jost, and recorded by Carl Perkins in 1991 (though I've been unable to trace this version). Jost has written at least one other song for Perkins.

Have you ever wondered why
There's a rainbow in the sky
it's for all the tears
that God's been crying

Yes. Maybe the words don't bear close analysis, Paul Jost is not a major lyricist like Randy Newman or Dylan … or more obviously … but the song is achingly pretty, and the sentimentality is more folk than country. You find yourself singing it after a couple of listenings, and for me it would be the first single.

Don't Wait

(Kevin Doherty, Levon Helm and The Band)
Levon Helm - lead vocal, acoustic guitar, harmonica, mandolin / Randy Ciarlante - drums, background vocals / Rick Danko - string bass, background vocals / Jim Weider - acoustic dobro/ Garth Hudson - piano/Aaron Hurwitz - accordion / Marie Spinosa- background vocals
And the theme of the songbook is taken straight up again in the second song:
Well, I was searching by myself
Singing old songs - see if they help …
Considering they're by two different writers (and singers), they fit perfectly together. It shows that attention is paid to lyrics even this far post-Robertson. This song is sung by Levon, his voice frailer, strained but full of meaning, with Danko dueting on the chorus. The characteristic drum sound of the album, slapping, hollow, holding just a touch behind, is right at the front. Underneath it Garth Hudson's piano's subtle accents help every word. Like the best Robertson and Manuel lyrics, I find snatches sticking in my head, and bits I only half grasp the words to:
I took the low way, along the sea
Met an older man and he said to me,
'Sing me a song, son, lay it down
bring it forth then stand your ground'
It smelled like winter, it all felt fine
in that dry bone hazy late November time
He said ' I've known high times more than once
Now I stick strictly to the honky tonks
I've known danger, and I've known defeat
I've seen whole generations fall to sleep
I' ve danced with angels and I've drank my fill
I've talked with God out on the hill …'
And like the best classic Band songs, I enjoy the snatches without trying to interpret them as a whole. The line in that dry bone hazy late November time is one I'd never have got without reading the booklet. I thought it was something about 'Rock of Ages' and 'November time'. There's the voice in the best tradition of the frontiersman, declaiming his exploits to all, and it's dripping with experience. There's a strong Irish element in the tone of the ballad. Dancing with angels and drinking your fill is pure W.B. Yeats. This is a complete and mature extension of their classic work of 1969. It's not a song a man in his mid-twenties is likely to have sung though. It's full of those hints of mortality that come in mid-life, (or much earlier if you're soaked in Irish traditional music). The older man reminds me of Daniel & The Sacred Harp. It's interesting that he smiled and let me go, and in that space lie all the things I'll never know, but once the older man has released him the singer walks off - with a heavy heart I walked into the night. The older man, as in an Irish ballad has to have some metaphysical importance, and the encounter leaves the singer relieved yet reluctant to be released. It's an Irish version of that bluesman's meeting at the crossroads.
Of course it's the voice of Levon carrying it, and living it. Look at the resonances - known high times more than once, but now sticking strictly to the honky tonks. They're not playing the Hollywood Bowl anymore either. Knowing danger and defeat. Having danced with angels and drank his fill, seeing whole generations fall to sleep — and the matching of words to vocalist is doubly aposite.
After many listenings, this is taking over the position as my favourite track. Kevin Doherty strolls away with by far the best lyric on the album, and I'm well acquainted with his other work. Kevin Doherty is a member of Irish band, Four Men and A Dog who have close Band connections. Rick Danko opened for them in 1995 in England. They opened for The Band in England and Ireland in 1996, joining them for the encores. Their albums, Dr A's Secret Remedies and Long Roads were both produced by Aaron Hurwitz, and recorded at Levon Helm Studios. Doherty joins in on background vocals - but on High Cotton, not on his own song.
Last Train to Memphis

featuring Eric Clapton (Levon Helm / Bobby Charles and The Band)
Levon Helm - lead vocal, drums, triangle, acoustic guitar, harmonica, mandolin / Randy Ciarlante - drums, percussion, background vocal / Rick Danko - string bass, background vocal / Jim Weider - electric guitar / Garth Hudson - accordion, piano, tenor sax / Marie Spinosa- percussion, background vocal / Aaron Hurwitz - background vocal / Eric Clapton - lead and rhythm guitar ("special guest")

Bobby Charles is listed as a guest on 'vocals and percussion' on the first page of the CD booklet, but not under this track or any other. It presumably was this track.
New Orleans singer/composer of See You later Alligator, Bobby Charles appeared on The Last Waltz performing Down South in New Orleans. The Band helped out on his classic 1972 album, Bobby Charles (aka Small Town Talk). He helped Rick Danko out on his 1977 solo album , and their composition Small Town Talk also featured as a memorable Paul Butterfield's Better Days song.
This song takes the same title as Peter Guralnick's definitive biography of early Elvis, who also features in the lyrics. The Band have recorded two different songs with the title Back to Memphis. This has a nod towards them, but even more it is an extension of Mystery Train. Eric Clapton's name is prominent, but he didn't stop by for the session:
Rick Danko (interviewed by Paul James / CBS Radio)
He was very busy at this time. Called him up and asked him. We ended up sending a tape to England, he put the guitar part on, and sent it back. I liked it.[4]
If Mystery Train was a homage to 50s R&B, then Last Train To Memphis recreates 50s R&B, back in the days when acoustic bass players still pondered about the wisdom of buying Leo Fender's new Precision Bass, and drummers used arm-power rather than close mics. It's Levon's song to the point where he has six different roles in the recording. It's one of the few with twin drummers (just as on Mystery Train). Levon narrated the Elvis 56 programme, and repeats his affection here:
The King is gone but he still lives on
Deep in the heart of the people
and you have to take the train:
If you wanna see where the King come from
when he was a little boy
Levon's at home musically (and geographically) - Cross the Arkansas border by midnight, Next stop Graceland's door. There are so many classic train songs that a song has to be good to join the elite. This makes it with ease.
High Cotton

(Tom Pachecho, Rick Danko & Levon Helm)
Rick Danko - lead vocal, string bass, acoustic guitar /Randy Ciarlante - drums, background vocal / Tom Pachecho- acoustic guitar / Levon Helm - mandolin, harmonica / Garth Hudson - synthesizers, soprano and tenor saxes / Aaron Hurwitz - piano / Marie Spinosa, Kevin Doherty - background vocals
Tom Pachecho recorded Woodstock Winter with a line-up featuring most of The Band in 1997. It was hailed as a very Band-like album. His writing credit breaks alphabetical order, implying a greater share.This has all the swampy humidity of the very best of J.J. Cale but a more memorable melody than most. Rick Danko takes the lead on an insiduous number. It's one that makes you press 'repeat' on the CD player (shame if you've got the vinyl). But it's also the fourth component in their best run of four succesive songs since Stage Fright. The words hang on in snatches here too. I keep hearing them.
There's a hundred lucky ladybugs landin' everywhere I see
I won a million dollars for a dollar in the lottery …
The summer wind is heaven and the honeysuckle's in the air
I'm gonna pick my Gibson mandolin on the back porch chair …
I'm drinking Coca-Cola in a bottle that's frosty green
And C.W. turned up with an authentic 50s Coke machine …
It's a good lyric, one bearing some comparison with their earlier songs with Southern atmosphere, showing that they have the same nostalgia as their erst-while Band mate for the South. There's a resolution, a coming to terms with their present - Midnight cotton - I'd forgotten that I had the blues. You have to live with it, however deep those blues are.
Garth purrs in with a languid sax solo halfway through. Who was it who described his sax sound as 'like liquid tobacco'? Levon's harmonica runs throughout.
The song is light, laid-back as the Band can get. The Band were never as languid as J.J. Cale, there was always a tension between the instruments. Maybe it's what Robert Christgau was getting at when he described their music as having a 'sprung quality'. It's one you'd love to hear at an outdoor concert on a summer's day … I think this also has possibilities as a single (if anyone still thinks that way with artists their age.)
Kentucky Downpour

(Levon Helm & The Band / Marty Grebb)
Levon Helm - lead vocal, drums / Rick Danko- harmony vocal / Randy Ciarlante - percussion, background vocal / Marie Spinosa - percussion, background vocal / Jim Weider- acoustic dobro guitar / Richard Bell - piano / Mike Dunn - electric bass / Garth Hudson - tenor sax / Tom Malone - baritone sax, tenor sax, trombone, trumpet / Aaron Hurwitz - Hammond organ / Amy Helm - background vocal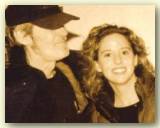 This truck-driving song is my least favourite on the album. Melodically it sounds like a Cahoots out-take. A bland tune relying on hugely competent, fiery backing to support the lyrics. I can imagine it would be magnificent on stage, the horns standing proud and strong. I actively disliked it until I found myself humming it, but I was even known to hum Cahoots tracks. I was fascinated to see a website posting comparing it to Smoke Signal - great minds think alike. Lyrically, it's like putting Look Out Cleveland in the melting pot with Up on Cripple Creek. This has the trucker and the storm. Do truckers listen to The Band? Will it get played on country stations? Perhaps I took against it because it breaks that mood that was rolling so smoothly through the first four. The horns are punching in, dominating the song (as they will twice more on the album), the bass is electric, and not Danko.
Marty Grebb co-wrote Shine A Light, which had one of the better tunes on Jericho, and has also written for Maria Muldauer.
Rick Danko - lead vocal, string bass, acoustic guitar / John Hiatt - lead vocal, high string guitar / Randy Ciarlante - drums, background vocals / Levon Helm - mandolin / Garth Hudson - accordion / Aaron Hurwitz - piano, background vocal / Maud Hudson, Marie Spinosa - background vocal
If "Crazy Mama" was plain old repetitive boogie, then this is at least "melodic repetitive boogie." This is sung as a duet between Rick Danko, and the song's composer John Hiatt, which reminds me how little vocal-swapping there's been so far. And the theme is still there:
… bound by an ancient song
John Hiatt is a prolific songwriter with a cult following, an album a year man, who first came to notice with Ry Cooder's early eighties line-up. He worked with Cooder again as Little Village in 1989. From what Danko says this was among a bunch of songs he sent in. I would have thought (almost any) new Hiatt song was a definite sales plus (so do they judging by the 'Featuring John Hiatt' line on the sleeve). As this was made several months ago, I don't imagine that bound by the love that kneels is a reference to the problems experienced by the world's second most important man from Arkansas (Levon being the first of course[5]). Seriously, it's an honest-to-goodness family love song, to a wife.
This was suggested as a potential first single, but personally I would not choose this. Its pleasures are immediate and infectious, but they're not as long-lasting as Kevin Doherty's song, or either of the Pachecho / Danko collaborations.
White Cadillac (Ode to Ronnie Hawkins)

(Randy Ciarlante / Jim Weider / Levon Helm)
Randy Ciarlante - lead vocal / Rick Danko - harmony vocal / Levon Helm - drums, triangle, mandolin / Richard Bell - piano, accordion / Jim Weider - electric guitar / Mike Dunn - string bass / Jim Eppard - tenor guitar / Aaron Hurwitz - accordion, background vocal/ Garth Hudson - whistle, siren & shaker / Marie Spinosa - background vocal
Randy Ciarlante sings lead and also co-wrote this story of The Hawks white Cadillac, as detailed in the biographies or Robert Palmer's "A Portrait of The Artists as Young Hawks'. On their live on the net interview, it was pointed out reasonably that the Band naturally had 'senior members' and 'junior members.' One translation is that the junior members (Bell, Ciarlante, Weider) soundcheck, and the senior ones don't! As the 'junior members' are well-integrated into this album (though Richard Bell isn't heard enough), it's good to see Randy get to take lead, too.
One magic moment is when Randy describes the big dog-house thumping and Mike Dunn (I'd thought it was Rick, but it's not) does a sudden urgent flurry on the string bass - you can see it would have been spun round at the same time. I don't ever recall pictures of Hawkins with a stand-up bass, though they were without a bass player very early on, except in the studio. Even then, Ronnie Hawkins had the bass removed from early songs[6]. An early picture shows Jimmy Evans with a Fender bass. By the time Danko joined it was definitely electric bass guitar. But there are references to competition with 'The King' and the early Elvis tours featured Bill Black on stand-up bass, and that's the picture he's drawing. So, it's good to imagine the big bass thumping! I love:
Camel walk, back flip, mohair - what a touch
Who needs the King, thank you, thank you very much
When he sings,
Headin' up north, we're leavin'stills behind
The kids are wide-eyed, I know everybody wants to ride
Big white Cadillac…
I assume the kids are The Hawks.
If I Should Fail

(Tom Pachecho / Rick Danko)
Rick Danko - lead vocal, string bass, acoustic guitar, background vocal / Randy Ciarlante - drums, percussion / Levon Helm - acoustic rhythm guitar, mandolin, harmonica / Jim Weider - acoustic dobro, mandolin / Garth Hudson - sythesizer / Richard Bell - Hammond organ / Aaron Hurwitz - piano, accordion / Marie Spinosa - background vocal
A key song. David Powell mentioned this on the website as a "gunfighter ballad" sung by Rick Danko. Big Iron and Don't Take Your Guns To Town were pure gunfighter ballads. I'd agree with David that it's intended to be a "gunfighter ballad", but let's be more precise - this is a "Cowboys and Indians" ballad. The music leads us in, western movie cowboy rather than c&w. The guy's trapped up there (surrounded and alone and still pursued).
I'm trapped on this mountain
Two more hours till dawn
If they come in the morning
I'll have both guns drawn
He doesn't fear an attack until dawn, but he'll face it with "both guns drawn." Both guns. Holsters. Six shooters.
I looked down the canyon
I could see their fires
All my companions
captured or expired
A canyon with fires, and an enemy who won't attack until dawn. The idea that Indians wouldn't attack at night is accepted in every good (and bad) Western movie. I don't know what evidence there is for this belief ("warrior's spirit can't find Great Spirit in dark. Bad medicine" - any Hollywood B-movie screenwriter, 1930 - 1960), though I do know that there were a remarkably small number of skirmishes in reality compared to the continual battles of the movies. We also know that Native Americans were the slaughtered more often than the slaughterers. No one can make me believe that the enemy here are … a posse? Texas Rangers? Bandits? The opposing Civil War army? The Hole-In-The-Wall gang? No, for sure, they're "Red Indians". This is a term I avoid, but I can't see that this song is about 'Native Americans.'
The guy's up there, and doesn't prevail, and if he should fail and you should get this mail … the mail is a letter to the loved one pictured with a red rose, so personal. Nonetheless, the first few times through I pictured him as a Pony Express Rider. No evidence on close examination, but a strong first impression … out there on the fearful trail. This is the sort of ballad that Rick Danko did with a degree of irony when he sang 'The Long Black Veil.' This hasn't got the irony. It's sung sweeter and straighter. I have to say, that given Robbie Robertson's high profile association with Native Americans, and his ethnicity, this lyric is either (a) insensitive or (b) provocative. You choose.
On one level, probably sub-conscious, this shows The Band under seige, pursued by the ghost of the past. Surrounded by the Red Indian(s) if you like. Or for them, is it betrayed by the one who quit? They're standing up to give it their best against the world. This sub-conscious level may well have a streak of bitterness running through it. Robbie's saving the Native Americans, but who is saving The Band (and what they stand for). OK, at a conscious level this was probably just a fun Roy Rogers / Hopalong Cassidy view of the Wild West, but as Robbie's videos are filled with Western images, this goes straight for the heart of the cliché that Native Americans are trying to reveal in different (and I think truer) light.
It's a superb vocal performance by Danko, with sensitive backing. Nice mouth harp from Levon at the end. The lyrics also take on a personal dimension (If I should fail, on this fearful trail … ), given the last couple of years and the Japan bust, health fears and the rest.
The credits are shared between Tom Pachecho and Rick Danko (not in alphabetical order once more), but the tune sounds pure Danko to me (I'm often wrong) - listen to his solo album or the two Danko, Fjeld, Anderson albums.
Spirit of the Dance

(Jim Weider / Randy Ciarlante / Rick Danko / Levon Helm)
Rick Danko - lead vocal, electric bass, background vocal / Randy Ciarlante - lead vocal, percussion, background vocal / Levon Helm - drums / Marie Spinosa - percussion, background vocal / Jim Weider - dobro guitar, acoustic guitar / Garth Hudson - piano, vocoder / Jim Eppard - mandolin / Aaron Hurwitz - accordion / Tom Malone- baritone sax, tenor sax, trombone, trumpet
The title 'Jubilation' is a quote from the lyrics, and Spirit of The Dance was initially the title of the album. Jubilation is more descriptive.When I saw the title I wondered for an insane moment whether Robbie had contributed! But it's by four of The Band. There's a storm of percussion effects pushing through it. It's sung by Danko supported by a great horn section consisting of … Tom Malone multiplying himself by four. The problem is that Rick sounds somewhat jaded as he's evoking the spirit of the dance. This gives a rather interesting edge to the vocal, and the lyrics with mentions of 'trance' and we have the power to make the fire glow make me think of Robbie rather than disco or drums and bass:
The tillerman tells a story
Turns a heavy roll
Enter the circle
Where our spirit's sowed by soul
Move with the rhythm
Freedom will be there …
There's more - processions through the valleys and mountains, Here's where it begins … If you'd shown me the lyric and asked who it was associated with, I would have been totally wrong.
Levon Helm - lead vocal, drums. harmonica / Garth Hudson - organ, tenor sax, soprano sax / Jim Weider- electric guitar / Mike Dunn - electric bass / Tom Malone- baritone sax, tenor sax, trombone, trumpet Aaron Hurwitz - piano, background vocal / Marie Spinosa - background vocal / Randy Ciarlante - background vocal
This is a number right after Levon's heart, the kind of warm lived-in R&B song that he revels in. It was written by Allen Toussaint, the New Orleans producer and songwriter who did the horn charts for Rock of Ages and The Last Waltz. Levon's taste for this kind of song earned him a memorable two-word review from Robert Christgau for his second solo album, 'more boogie.' But boogie is as boogie does, and this shows impeccable taste - at the very top end of boogie. The original version (I assume it was the first, I may be wrong) was by saxophonist-turned-singer Robert Parker in 1969, produced in Muscle Shoals by Bob Robins. I have to confess that the original version comes from one of my all-time favourite albums, Barefootin' by Robert Parker (Charley Soul 1993). This collection of Robert Parker's hits includes several songs which remind me of The Band. Clive Anderson's sleeve notes even have this to say:
Better Luck in the Summertime, with bass a mile deep and lazily slewing horns… taken with Parker's own composition Skinny Dippin' sounds very much like the template for the kind of Americana which made Robbie Robertson's reputation with The Band.[7]
I'd always thought that both Give Me The Country Side of Life and You See Me were even more Band-like (not to mention the legendary Sneakin' Sally through The Alley which is also on this album). Materials that sound nothing like The Band, Barefootin' and Let's Go Baby (Where The Action Is) are also on this essential compilation.
The Band do soul covers well - Holy Cow, Lovin' You Is Sweeter Than Ever, Baby Don't Do It. I'd have to say that much as I thoroughly enjoy The Band's takes on all these songs, if I had to choose I prefer the originals of all of them. The Robert Parker version of You See Me has the horns but suppresses them way down in the mix, with guitar, bass and drums more prominent - very much in the style of Lee Dorsey. Listeners have already observed that Levon is at less than full-strength throughout, but it's Levon's voice that lifts this cover right up to the level of the original. Levon is under strain, but it doesn't stop him for a second. He gives it his all (as ever), and taking the top edge of power away gives the song an (even more) laid-back feel. He also drums, and the harmonica part is magnificent too. It's Mike Dunn on electric bass, and Rick Danko does not participate, nor does Richard Bell, and Randy Ciarlante only does backing vocals (making it his smallest contribution on the album). This is basically Helm, Hudson & Weider helped out by Mike Dunn, Tom Malone and Aaron Hurwitz.
It starts off with a reference back:
I heard a train whistle blowing …
…which links us to Last Train to Memphis, thus maintaining the integrated feel of the whole album.
Garth Hudson - synthesizers, accordion, bells, tenor sax, soprano sax
A masterpiece. And far too short.
I'd go a long long way to find an album full of material this powerful. How much of this sort of thing has Garth got hidden away? I'm tending to put this on repeat for up to an hour, which is a bad habit. While Garth is producing melodies this entrancing, and while Randy, Jim and Rick are coming up with decent lyrics, why is there no combination? We have to go back to Bacon Fat to find Garth collaborating on a song (and that was just a 12-bar). Both Rick and Levon have stated (regarding solo shows) that it's only called The Band when Garth's along. Why are they not tapping this man's genius even more? What a year, first Garth's Largo and now this.
Overall
I had this on tape (thank you to those who offered) off one of the promos, which meant I listened without re-selecting tracks. I had agreed not to mention I had it, not being on the promo list, until my copy arrived. That means I gave it two weeks to sink in before starting to comment. I also felt that everyone in Europe should have access to it first. But the mail order places are doing a good job at a fair price. I think it has a great feel, and until Kentucky Downpour I thought it was a masterpiece. Some albums grow on you. I think Jubilation has palled just a little - I'm not so totally off-the-wall enthusiastic as I was the first ten times or so that I heard it. Sometimes it sounds wonderfully relaxed and laid back, other times it creeps over the edge into tired. Or maybe it's how I feel at the time. The first four tracks form a magnificent run, as good as they get. There's good rocking stuff from Levon as well as the Danko songs. It's a mature, eyes wide-open album, and relaxed / tired / inspired compete for place each time you listen.

I think they should have gone with the instinct and kept to the acoustic instrumentation throughout (though I'd hate to have lost You See Me as a result). They were consciously trying to recreate the Americana feel of the brown album, and often get there. If I was doing the Rolling Stone / Q thing I'd give it four stars, rather than five (all the original Band's first three would get five). I wouldn't even consider comparing Jubilation directly with Robbie Robertson's latest (also four star), they're coming from such different places. I'm delighted to have both in one year. But the best Band-like album of 1998 is Largo, a straight five-star album.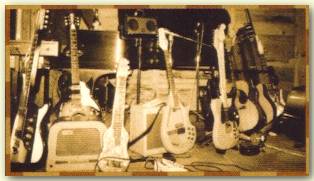 Footnotes
Rick Danko, interviewed by Paul James for CBS Radio Network, 17 September 1998 © Paul James / CBS Radio. Tiny Montgomery, Band website, 27 August 1998 (also quoted in CDX newsletter, September 1998) Greil Marcus, sleeve notes to 'Jubilation' 1998 Rick Danko, interviewed by Paul James for CBS Radio Network, 17 September 1998 © Paul James / CBS Radio. A good rule in life is never to make jokes about other people's politicians, and it's one I've followed. This came into my head while I was listening to it - probably having just read the papers and sorry - I couldn't resist it. Apologies, and no direct criticism intended. I mean, the guy's a Band fan too. Ian Wallis recounts this in 'The Hawk' - Morris Levy had jazz bassist George Duvivier join them, in the studio, but Ronnie didn't like the sound. (p59). Clive Anderson, sleeve notes to "Barefootin'" by Robert Parker (Charley Soul CPCD 8013, 1993)
---
[History] [Members] [Library] [Discography] [Videography] [Filmography] [Pictures] [Audio Files] [Video Clips] [Tape Archive] [Concerts] [Related Artists] [Merchandise] [Guestbook] [Chat Room] [Search] [What's New?] [Main Page]
Webmaster