The Band Web Site
News and Updates, 2018
Dec.29.2018

Photo © copyright Elliott Landy. All rights reserved.

75 years ago, on December 29, 1943, Rick Danko was born. He is deeply missed. The music will live forever.
Dec.28.2018
Dec.23.2018
Dec.11.2018
Dec.01.2018
Nov.25.2018
Nov.24.2018
Nov.23.2018
Nov.21.2018
Nov.17.2018
Oct.23.2018
Oct.12.2018
Oct 13th at Victor Records in Camden, NJ:

Celebrating The 40th Anniversary Of The Last Waltz - An Evening Of Bob Dylan & The Band, By Graham Alexander & Co. Featuring GARTH HUDSON and Sister Maud Hudson!

For tickets and more info: victorrecords.com.
Oct.06.2018

Oct.01.2018
Garth Hudson and Sister Maud Hudson will perform in Kingston, NY on Sunday, Oct 28, 2018:

RAYMOND FOYE PRESENTS: GARTH HUDSON + HIGH WATER
Performing Live Soundtracks to the Films of Harry Smith and Jordan Belson with SISTER MAUD HUDSON Performing Selections from Harry Smiths Folkways Anthology and Songs by The Band, Bob Dylan & others. Special guest Peter Silberman.

For tickets and more info, see bspkingston.com.
Sep.28.2018
It's Sister Maud Hudson's birthday! We're celebrating by listening to the wonderful "Garth Largo", released 20 years ago as part of the Largo concept album. Beautifully arranged and played by maestro Garth Hudson, with Maud sprinkling her vocal magic all over the track.
Sep.21.2018
Copper Magazine ran a pretty good two-part "history of The Band" in their November and December 2017 issues:
Sep.16.2018
Sep.08.2018
More photos downloaded from social media the last two months.
Sep.03.2018
Aug.27.2018
Audience video of Garth and Sister Maud Hudson, live at the Huichica Music Festival, August 24th, 2018, at Chaseholm Farms, Pine Plains, NY. Earlier the same evening, Garth had guested on Mercury Rev's multi-media performance. Garth and Maud played a set of songs by The Band, that included "The Weight", "The Genetic Method", "I Shall Be Released", and "It Makes No Difference".

Aug.15.2018
Garth Hudson and Sister Maud Hudson will be performing at the Huichica Music Festival in Pine Plains, NY, on Friday, August 24.
Aug.03.2018
Aug.02.2018

It's Garth Hudson's 81st birthday today! We send our best wishes to Garth and Sister Maud Hudson.
Jul.29.2018
More photos downloaded from social media last month.
Jul.21.2018
Jul.17.2018
Jul.10.2018
Jul.07.2018
In August 2018, Capitol/Universal Music Enterprises will release the following expanded/ remastered/ remixed 50th anniversary editions of The Band's debut album Music from Big Pink:

The 50th anniversary Big Pink editions and paraphernalia can be ordered from officialtheband.com.
See and hear the contents of the new Music from Big Pink 50th anniversary box set in this YouTube video:
Jul.06.2018
Jul.05.2018
Jul.02.2018
Jul.01.2018
Today marks the 50th anniversary of the release of The Band's debut album, Music from Big Pink -- still our favorite album of all times. Here are a couple of articles from the net marking the event:
Jun.28.2018
Jun.27.2018
Jun.23.2018
Jun.22.2018
Amy Helm has recorded a new album, due this fall and available for preorder from amyhelm.com. The title track, "This Too Shall Light", is out now, check out the review (and listen to the song) at the Rolling Stone web site.
Jun.19.2018
From Maud Hudson, posted on Facebook recently:

WEDNESDAY June 20th - MASNY Annual Jubillee - NYC ... Garth Hudson and Sister Maud Hudson will be guests on a Blues Cruise with Bear Tread, Gent Treadly ... COME JOIN US ... $100.00 per ticket for dinner, cocktails, music, and a cruise! This is a charity event for children and musicians. Click on link for tickets, location, and other details: musicians-aid.com.
Jun.15.2018
Elvis' drummer D.J. Fontana passed away this week. Here are some great photos from 1996 of D.J. with The Band, Keith Richards and Scotty Moore (also from Elvis' original backing band), recording the song "Deuce & A Quarter" with Levon and Keith sharing vocal duties.
Jun.13.2018
May.31.2018
May.28.2018
May.13.2018
As this web site (celebrating its 25th anniversary next year) continues to gather dust in our little corner of the internet, social media are still full of The Band fans sharing photos, videos and stories. Here are a bunch of photos, more or less randomly downloaded over the last months from various Facebook groups dedicated to "our boys".
Apr.11.2018
Apr.10.2018
Unedited radio interview with Rick Danko, Blondie Chaplin, Gene Clark, and Richard Manuel, recorded after a Washington D.C. gig in 1985.
Apr.06.2018
Apr.03.2018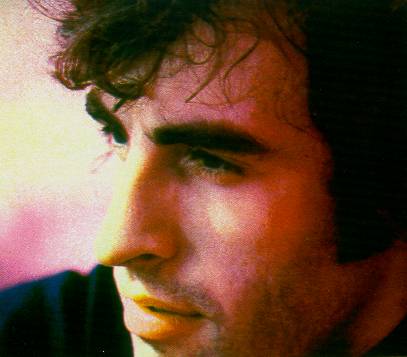 75 years ago, on April 3rd 1943, the great Richard Manuel was born. Too soon gone.
Feb.20.2018
Feb.09.2018
Jan.22.2018
Jan.07.2018