The Band Web Site
News and Updates, 2011
Dec.31.2011
Dec.29.2011

Photo © copyright Elliott Landy. All rights reserved.
68 years ago, on December 29, 1943, Rick Danko was born. He is deeply missed. The music will live forever.
Dec.23.2011
Dec.19.2011
Dec.17.2011
Dec.15.2011
Dec.13.2011
Dec.12.2011
Time to shop Christmas presents for your favorite The Band/classic rock fan: Check out the great offers from Elliott Landy's e-store -- $100 off prints, free shipping, and more.
Dec.10.2011
On this day, 12 years ago, we lost Rick Danko. Forever young, forever missed.
Dec.01.2011
Nov.25.2011
Nov.23.2011
Nov.18.2011
Nov.17.2011
Nov.15.2011
Nov.13.2011
Friday November 18, at the Ulster Performing Arts Centre in Kingston, NY: "Shelter from the Storm" -- a concert with The Levon Helm Band featuring special guests Donald Fagen, Natalie Merchant, Graham Parker, John Medeski, Chris Wood and more TBA. This is a benefit gig for the victims of tropical storm Irene.
Nov.12.2011
Hard Rock Cafe & Cambria Present

The 35th Anniversary of The Last Waltz

With very special guest "Rompin'" Ronnie Hawkins!

Thursday, November 24th, 2011
Hard Rock Cafe Toronto
279 Yonge Street (at Yonge & Dundas), Toronto
6pm-Close

Tickets Available at ticketscene.ca
Or visit The Hard Rock Cafe Toronto Rock Shop
(279 Yonge Street) 416-362-3636
Toronto's Hard Rock Cafe at Yonge & Dundas is built on the original site where Bob Dylan first met The Hawks in the mid-60's. During the 1960's Ronnie Hawkins & The Hawks (later to become The Band) ruled Yonge street and pioneered Canadian Rock & Roll.
Please join us as we celebrate the 35th anniversary of The Band's Last Waltz at the very site where it all began.
VIP Package includes:
Thanksgiving Style Dinner (as it was served to those who attended the original Last Waltz Concert)
Q&A with Ronnie Hawkins in person!
Yonge Street 60's style DJ dance party, with Go-Go Dancers, and Rock & Soul tracks personally selected by Ronnie Hawkins.
Visit Hard Rock Cafe's Last Waltz and Bob Dylan original memorabilia displays
Swag including Hard Rock Cafe T-shirt, tote bag, Last Waltz replica lanyard & vintage style poster
Plus Amazing Raffle prizes, including Dylan & The Band CD's
Oct.29.2011
Oct.23.2011
Oct.22.2011
Oct.14.2011
Oct.10.2011
Good music for a good cause: The New Paltz Flood Aid concert in Hasbrouck Park, New Paltz, NY, on Sunday, October 16th, featuring Randy Ciarlante and Jim Weider from The Band, several of the musicians from Levon Helm's Ramble/touring band, and many other quality acts. Get your tickets and/or make a donation at newpaltzfloodaid.org.
Band gigs 0.7, with more complete venue names and several new entries. JT the man!
Oct.09.2011
Oct.07.2011
Oct.05.2011
Our "starting point" for creating the definitive list of Band gigs (yes, with set lists and posters and tickets and reviews and whatnot to be included later) is still growing. Version 0.4 is updated with entries from the tape archive and input from fans and collectors.
Oct.04.2011
Oct.03.2011
Two links lifted from our own guestbook:
Oct.02.2011
Here's version 0.2 of our Band gig list, updated with info. from Peter Viney++.
Oct.01.2011
OK, let's try to compile a complete list of Band gigs, where we can add posters, tickets, reviews and what not. We're starting here ('64-'76). Contributions and corrections welcome. And thanks to Mr JT for this inital list.
Sep.29.2011
Sep.28.2011
Sep.13.2011
Sep.10.2011
Aug.27.2011
Aug.25.2011
Roll Magazine has an excellent article about Catherine Sebastian and her work as a photographer. She's the wife of John Sebastian, a Woodstock resident and a friend of Levon Helm and the Band. Her artwork can be seen on Levon's RCO All-Stars album. Thanks to Tom Grasso for the link.
Aug.24.2011
New August and September concert dates for Garth & Maud Hudson have been announced! Check garthandmaud.com for details and ticket info.
The Levon Helm Band will be on the road and also do several Midnight Rambles this fall. More information available from levonhelm.com.
Aug.17.2011
Aug.09.2011
Aug.05.2011
Added Jeff Newsom's The Henhouse Tapes to the list of albums with Band covers. May you rest in peace, Rollie.
Garth Hudson will be performing with Jim Weider's PROJECT PERCoLAToR at the Iridium Jazz Club in NYC on September 21, 2011. See jimweider.com for details and more gig dates with the great Jim Weider.
Aug.03.2011
Aug.02.2011

It's Garth Hudson's birthday today! We send our best wishes to Garth and Maud.
Aug.01.2011
Jun.12.2011
Jun.08.2011
Two upcoming performances with Garth Hudson:

Luminato Festival, June 15, Massey Hall, Toronto, Canada:

Ron Sexsmith with Matthew Barber, Barenaked Ladies, Measha Brueggergosman, Broken Social Scene's Kevin Drew, Julie Fader, The Band's Garth Hudson, Greg Keelor, Andy Kim, Ladies of the Canyon, Oh Susanna, Tomi Swick, Justin Hines and more. Tickets and more information available from luminato.com.

June 29, BB King's Blues Club, NYC:


"Organ-asm" -- Al Kooper, Garth Hudson, + Robert Walter & Marco Benevento w/ Will Lee, Anton Fig & Oz Noy. Tickets and more information available from bbkingblues.com.

Here's an interesting review of Robbie's new CD, that references Levon Helm's Electric Dirt and Dirt Farmer. Thanks to Paul Schoninger for the link.
May.26.2011
May.24.2011
May.16.2011
May.15.2011
May.13.2011
Singer songwriter and folk/blues/country blues artist TJ Colatrella has been recording with Garth Hudson recently. The tracks "Mississippi Flood" and "Gypsy River" are now available for free download from the My Reverb Nation Site. The musicians are TJ, guitar/vocal and harp on "Gypsy River," Garth Hudson, keys on "Mississippi Flood" and keys and accordion on "Gypsy River," Tim Tindal, bass, and Winston Roye, drums. "I know fans of The Band want to hear these great performances by Garth on my tunes..." (TJC)
Snooky Young, who was part of the horn section for The Band's Rock of Ages album, has died at age 92. Thanks to Tom Wilk for the update.
"Levon Helm escapes, works, creates & plays in upstate digs" - article from the New York Post yesterday.
Apr.30.2011
Apr.15.2011
Apr.05.2011
Apr.04.2011
Apr.03.2011
Apr.01.2011
Mar.22.2011
Mar.21.2011
Mar.17.2011
Mar.15.2011
Mar.14.2011
Mar.10.2011
Mar.04.2011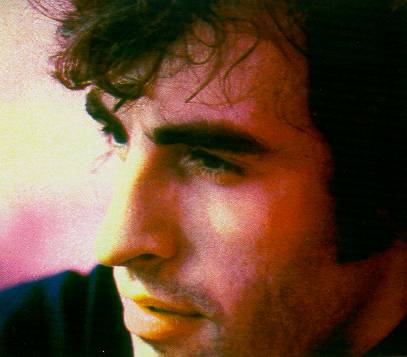 25 years ago, on March 4th 1986, we lost the great Richard Manuel. Too soon gone.
Mar.02.2011
YONGE STREET -- TORONTO ROCK & ROLL STORIES

"When the boisterous, sexy sounds of rock 'n' roll burst on the staid, conservative, 'waspy' city of Toronto in the mid-1950s, 'Toronto the good' would never be the same. Commissioned by and premiering exclusively on Bravo! on Monday, March 21 at 10 p.m. ET / 7 p.m. PT, the original documentary series Yonge Street -- Toronto Rock & Roll Stories recounts the early days of the Yonge Street music scene like never before. Leading up to the 40th anniversary of the JUNO AWARDS and directed by acclaimed outlaw film director Bruce McDonald (Hard Core Logo 1 & 2, This Movie is Broken), the three-part, hour-long series reveals the untold first steps of how Yonge Street became the leading destination for musicians, singers and music fans not only in Toronto, but across Canada and beyond."

Sites with more information about the TV documentary:

Fans of the early days of The Band (aren't we all...?) must check this out -- Ronnie Hawkins and The Band/Hawks are featured througout, including never before told stories and previously unpublished photos and film clips!
Feb.27.2011
Feb.26.2011
Feb.15.2011
Feb.14.2011
Feb.09.2011
Feb.08.2011
Now for sale from Levon Helm Studios only: Three of a Kind -- a new compilation with the original recordings of The Band's three first studio albums, lifted from Capitol Records' vaults at Levon Helm's request. These are the original album mixes on CD - without overdubs, outtakes or bonus tracks. Also available for collectors: Three of a Kind autographed by Levon.
Feb.05.2011
Jan.30.2011
Jan.27.2011
Jan.23.2011
On May 5, 2011, The Blues Foundation will present the 32nd Blues Music Awards at the Cook Convention Center in Memphis, TN. One of the nominees for "Best New Artist Debut" is the Chris O'Leary Band, for "Mr. Used to Be". The group's lead singer, Chris O'Leary, was a member of Levon Helm & the Barn Burners from 2000 to 2003. The awards are determined through Internet voting. If you are a member of the Blues Foundation (or sign in to become one), you may cast your vote here.
Jan.10.2011
Jan.05.2011
Robbie Robertson's new solo effort How to Become Clairvoyant will be released 04.05.2011 on 429 Records. Check out this press release for the track list and more info. The album includes "his first-ever song about leaving The Band, the evocative 'This Is Where I Get Off'." You may listen to another track from the album, "When The Night Was Young", at 429records.com.
Jan.04.2011
Jan.02.2011
---
[History] [Members] [Library] [Discography] [Videography] [Filmography] [Pictures] [Audio Files] [Video Clips] [Tape Archive] [Concerts] [Related Artists] [Merchandise] [Guestbook] [Chat Room] [Search] [What's New?] [Main Page]
Webmaster