Influences on The Band
Folk Connections
---
Copyright © 2001 Peter Viney.
Every previous article has generated comments and corrections which I'm happy to incorporate in a future revision. Please post in the Guestbook, or e-mail me directly at TheBand@PeterViney.co.uk.
---
[Aunt Pat] [Hoyt Axton] [Bridget Ball] [Joan Baez] [Thumbs Carlile] [The Carter Family] [The Chieftains] [Frank Christian] [Leonard Cohen] [Judy Collins] ["Cripple Creek"] [John Denver] [Jerry Donahue] [Marc Ellington] [Fairport Convention] [Julie Felix] [Four Men and a Dog/ Kevin Doherty] [Albert Grossman (manager)] [Woody Guthrie] [Arlo Guthrie] [Emmylou Harris] [(with) Ronnie Hawkins] [Ian & Sylvia] [The Jubilee Singers] [Trini Lopez] [John & Beverly Martyn] [Phil Ochs] [Tom Pachecho] [Peter, Paul & Mary/Peter Yarrow] [Dave Pegg & Friends] [Sacred Harp Singing] [Buffy Sainte-Marie] [Pete Seeger] [Christopher Shaw] [Michelle Shocked] [Carly Simon] [Simon &Garfunkel] [Harry Smith's Anthology of American Folk Music] [Chip Taylor] [Livingston Taylor] [Happy Traum] [Happy & Artie Traum] [Artie Traum] [Richard Thompson] [Various Artists: Celtic Women] [Eric von Schmidt] [Traditional songs]
---
The Band (as The Hawks) made their name on the 65/66 Dylan tour, the one that was the ultimate affront to the folkies. Then came the basement tapes. This is one overwhelming connection. Both Greil Marcus in Invisible Republic and Michael Gray in the copious footnotes to the third edition of "Song and Dance Man" explore the folk roots of basement songs in great detail. I've drawn on their information for this article.
Robert Shelton
Helm remembered a phone call to Somers Point, New Jersey where The Hawks were playing. 'You wanna play Hollywood Bowl?' Dylan asked. Helm said they had never heard of Dylan, and proceeded to ask who else was going to be on the show. 'Just us,' Dylan said to the astonished Helm.
Robert Palmer
How did the rest of the Band react to the Dylan thing?
Robbie Robertson
I went back and told the guys there was something about this thing, and everybody was kinda like, 'I don't know about this stuff'. There was a lot of strumming going on in this music, and we didn't play with strummers. Anybody who strummed, it just seemed to take the funkiness out of it. Unless of course it was rockabilly, and this wasn't rockabilly. So in the beginning there was a lot of scepticism about whatever this was meant to be.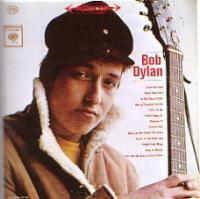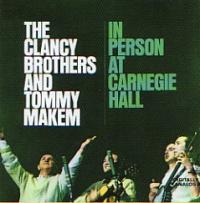 As for strummers, folk was something I was heavily into at the time, and it was Bob Dylan that led me to it. A personal perspective: Like thousands of other British fans I first investigated Dylan because of an interview I read with The Animal's Eric Burdon in 1964. This pointed me to the Bob Dylan album, which seemed much tougher and more 'real' than the smoother Freewheelin' which I bought the weekend after Bob Dylan. Three weeks later I had The Times They Are A-Changin' as well. Dylan formed a significant percentage of my album collection (all right, if you're enough of a record collector to be reading this, you can't resist other people's record collections either, the other albums were Rock 'n' Roll #2 by Elvis, All The Hits By All The Stars a budget label Cameo-Parkway compilation that I treasure to this day, The Blues Volume 1 on Pye-International, The Eddie Cochran Memorial Album, The Rolling Stones, and of course Please, Please Me and With the Beatles ). I wore the Dylan albums out, then two were taken away and never returned by a girlfriend. I hope they ruined her stylus. Thank God she didn't borrow the Cameo-Parkway collection. At least Dylan albums have always been replaceable (and were replaced). I rapidly got into folk, with The Clancy Brothers following. Once I'd bought Another Side of Bob Dylan. I liked Restless Farewell so much I had to hear The Parting Glass. And With God On Our Side was a rewrite of The Patriot Game, which had equally good lyrics. I still have The Clancy Brothers with Tommy Makem In Person At Carnegie Hall and I still play those two songs, as well as O'Driscoll (The Host of the Air). My love of Dylan's music first caused me to grab Music From Big Pink from the rack. If Bob liked them, they had to be good. They soon supplanted Bob for me.
I paid my dues wearing an itchy polo neck (=roll-neck) sweater listening to countless renditions of Deportees (Plane Wreck at Los Gatos), Chastity Belt (Hey Nonny Nonny) and Silver Dagger (With Nothing in Parentheses) in a sweaty basement club on Mondays evenings where electric instruments were banned, and you got brownie points for no instruments at all. I even went to clubs in London where any kind of instrument was considered non-authentic. You got the human voice and nothing more. I know a committed folkie when I meet one riding his bike to Habitat or see one arguing the merits of real ale and rough cider. For about a year I only ever saw women with long straight hair. We Shall Overcome. Some Day. I know it deep in my heart. But we never did. The women (or girls as we used to say in those days) wore black polo necks with short skirts and black tights if they were anorexically thin. They wore black polo necks with long skirts if they were Earth-Mother plump. I never met any between these two extremes. Sexist? Well, it must be the lasting effect of all those nudge-nudge, wink-wink traditional English folk lyrics. And the club was inappropriately called the Disques A GoGo, one of so many with that title, and only had folk on Mondays. I saw Rod Stewart with The Soul Agents, The Who, Manfred Mann, Zoot Money on that very same stage on better days. And was converted. In spite of Dave Dee, Dozy, Beaky, Mick and Titch who also appeared there.
Dylan
So, what happened at that famous turning point at Newport in July 1965? I don't think for a moment it was the turning point, by the way. It was just the point where the old guard realised that Dylan was already on his own track. Anyone who listened to rock radio had been aware of that for months at least. Anthony Scaduto devotes a lot of space to the performance in Bob Dylan (1972).

Anthony Scaduto
The audience sat transfixed as someone plugged his guitar into the amps and as a rock combo took its place behind him - The Paul Butterfield Blues Band. Dylan launched immediately into Maggie's Farm - the audience was bewildered, upset. This wasn't Bob Dylan. There were a few boos, mixed in with a smattering of applause. Most of the audience simply sat on its hands. Dylan plunged on and the boos grew more insistent. When he swung into Like A Rolling Stone, no one clapped, and the boos and heckler's shouts rang through the festival site. 'Go back to the Sullivan Show' someone shouted and laughter rolled up from the audience and across the stage. Dylan turned and stalked off, driven from the stage. Some who were there behind the scenes, said there were tears in his eyes as he made his way backstage, and tears in the eyes of Pete Seeger, who was standing off to one side while rock was desecrating the hallowed folk festival ground.

Scaduto has retold the legend beautifully, conjuring up the scene. He neatly bounces it back in the next paragraph:

Anthony Scaduto
'I did not have tears in my eyes, 'Dylan said in one of our talks, 'I was just stunned and probably a little drunk.'

The bootleg CD faithfully records what happens next. Peter Yarrow (Yes, the one from Peter, Paul and Hairy) gets on stage and tries to get Dylan back for another set on acoustic guitar. The way he keeps stressing acoustic guitar while mumbling apologetically like a demented social worker, faced with the Riot in Cell Block #9, is one of those moments of unintentional rock music hilarity which deserves its place in the Hall of Fame with the Troggs tapes (But to be fair to Yarrow, the sound engineer at the show, Joe Boyd, places him among the group of folkies who had really enjoyed the electric set and were rooting for Dylan). Dylan comes back, does two solo numbers, gets lots of applause.
The Basement Tapes
I'm leaving out Dylan's own compositions, but the basement recordings are the cornerstone of the folk connection ?

Robbie Robertson
With the covers, Bob was educating us a little. The whole folkie thing was very questionable to us - it wasn't the train we came in on. He'd be doing this Pete Seeger stuff and I'd be saying 'Oh, God ?' And then it might be music you knew you didn't like, he'd come up with something like 'Royal Canal' and you'd say 'This is so beautiful! The expression!' He wasn't obvious about it. But he remembered too much, remembered too many songstoo well. He'd come over to Big Pink or wherever we were, and pull out some old songs - and he'd prepped for this. He'd practised this, and then come out here to show us. But 'Bells of Rhymney', '900 Miles,' Pete Seeger - it always seemed so nerdy to me. It was so fucking white. It was corny. it was collegiate. - but when Bob would do this stuff, when he would pull out 'Bells of Rhymney' it didn't seem corny. I didn't think that anymore.
Categories
There are some fine lines being drawn. OK, Joan Baez is folk, and Johnny Cash is country, but there are some questionable ones in between. And there are a lot of country / folk oriented artists in the rock section of your local record store. I've based it roughly on how Tower or Virgin would split the two fields. Arguable, of course.

Folk gets mixed in with "roots" in magazine reviews, a category that embraces blues as well as areas of World Music, so that the two Native American albums by Robbie Robertson could drift into the same category.

You could also argue that both Danko, Fjeld, Andersen albums, Danko, Fjeld, Andersen and Ridin' The Blinds come into this section, as would Eric Anderson's solo work. Rick also sings the traditional Blue Tail Fly on the Bring It On Home Volume 1 compilation.

---
Aunt Pat
---
Patoo (Orchard) (1999)
Produced and engineered by Aaron Hurwitz.
Levon Helm plays mandolin on one track: Hard Inside
---
Hoyt Axton
---
A Rusty Old Halo, 1979, has Garth adding accordion to Vivo Pancho Villa.

Hoyt Axton has covered The Weight.
---
Bridget Ball
---
Bricks and Windows (1996)
This is on folk artist Bridget Ball's own label, and guests include Garth Hudson, John Sebastian, Artie Traum , Cyndi Cashdollar and her husband, Christopher Shaw. Garth appears on:

Once in A While (Christopher Shaw / Bridget Ball)
Different Drum (Michael Nesmith)
---
Joan Baez
---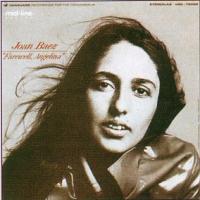 Notoriously covered The Night They Drove Old Dixie Down and got the words wrong - so much cavalry. And had a major hit. See the article on this site.

Original: (US # 3, UK # 6, 1971) albums Blessed Are; Hits / Greatest Hits And Others )
Live: on From Every Stage (US #34 album 1976)



Also recorded The Long Black Veil, (One Day At A Time, 1969- recorded at Bradley's Barn), I Shall Be Released and Tears of Rage.

---
Thumbs Carlile
---
Thumbs Carlile With Himself
Produced by Garth Hudson and Stuart Goldman

This is an extraordinary mix of easy listening and folk standards by a guy who played with his thumbs while holding a guitar flat on his lap. They leave him to it.

Arkansas Traveler
Sailor's Hornpipe
Sugarfoot Rag
I Love Paris
My Colouring Book
Greensleeves
The Way we Were
Exercise in F
Streets of Laredo
Cockles and Mussels
Oh Sussanah
High Noon
Going For Broke
Homemade Blues
One More For The Road
Days of Wine & Roses
Stumbling
---
The Carter Family
---
Wildwood Flower (A.P. Carter)
The tune dates back to 1859.
The Carter Family version: 1928
Bob Dylan & the Hawks version:
The Genuine Basement Tapes Vol 4
---
The Chieftains
---
Academically inclined Celtic folk specialists from Ireland, who made a memorable album with Van Morrison.

Long Black Veil
OK, it's not a Band original, but when Mick Jagger & The Chieftains covered it (The Chieftains The Long Black Veil, 1995) you can bet your life that they were more familiar with The Band version.
---
Frank Christian
---
From My Hands, 1995.
Garth Hudson contributes accordion to two tracks Night Time and Turning of The Screw. Nanci Griffith also appears on the album.
---
Leonard Cohen
---
Canadian poet and singer Leonard Cohen, once music for depressive and lonely girls in their first year at college only, but he actually got good in later years, then becomes very good indeed.

Recent Songs, 1979, features Garth on two tracks, Our Lady of Solitude and The Gypsy's Wife.
---
Judy Collins
---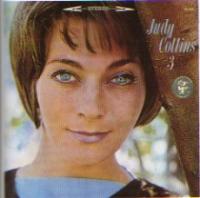 Richard Bell appears on Living (1972), which also features Ry Cooder.

Bonnie Ship the Diamond (traditional)
A folk club staple which Collins recorded (along with Ewan MacColl, Peggy Seeger & The Kingston Trio).
Bob Dylan & The Hawks version: The Genuine Basement Tapes Vol 1

---
"Cripple Creek"
---
See my article Up On Cripple Creek on this site. There is a thematic link with a traditional song Cripple Creek, portraying it as a demi-paradise.

David Powell
There's an old American folk / bluegrass song called "Cripple Creek." There are so many different versions with various verses, but the basic premise of the song is that the place called Cripple Creek is paradise on earth. The chorus goes: "Goin' up Cripple Creek, goin' in a run / Goin' up Cripple Creek, gonna have some fun." The water there runs cool, deep & wide. It's a place where you can meet a sweet young girl with eyes of blue, who'll make your gun shoot straight & true. You get the picture.

There are versions of this song by many artists, including Bill Monroe, Buffy Sainte-Marie, The Stanley Brothers, Leo Kottke and even Scottish comedian Billy Connolly with the Humblebums. The Dillards recorded Caney Creek which has similar lyrics. Lue and Byron Berline recorded Crazy Creek.
---
John Denver
---
Covered The Night They Drove Old Dixie Down. Come back Joan Baez, all is forgiven.
---
Jerry Donahue
---
Neck of The Wood, 1992. Garth Hudson contributes. Donahue is an ex-member of Fotheringay.
---
Marc Ellington
---
Has covered I Shall be Released.

Marc Ellington arrived at a sit-in demo when I was a student in the summer of 68 and played for free for us sitters-in. This would be early June 68. My faulty memory cells have him singing this, and that it was the first time I ever heard it, but I may have been dazed and confused (or tired and emotional). It seems highly unlikely in retrospect, although several people had had access to basement demos by then - Manfred Mann, Julie Driscoll etc. False memory syndrome? I definitely remember We Shall Overcome when the whole thing ended.
---
Fairport Convention
---
Often cited as the English equivalent to The Band. They covered Million Dollar Bash on Unhalfbricking.
Bob Dylan & The Band original version: The Basement Tapes.
---
Julie Felix
---
Covered
This Wheel's On Fire
---
Four Men and a Dog/ Kevin Doherty
---
Doctor A's Secret Remedies CD (Transatlantic TRA CD 106) (1995)
Produced by Aaron L. Hurwitz (Doctor A) Recorded at Levon Helm Studios, Woodstock

The Woodstock set contribute to this album by the Irish folk-rock band. Levon & Rick are acknowledged for assistance, though don't play. Randy Ciarlante and Garth Hudson feature, as do occasional Band live sideman Larry Packer and producer Aaron Hurwitz. Rick Danko chose it as his 'Album of 1995' in Mojo's Review of the Year feature. Four Men and A Dog gradually appeared on stage to back Rick Danko during three December 1995 British concerts.

Long Roads CD (TransAtlantic TRA CD 223) (1996)
Produced by Aaron L. Hurwitz and Four Men & A Dog
Recorded at Levon Helm Studios, Woodstock

Released during their short UK/ Ireland tour supporting The Band (who they appeared with for the encore Willie & The Hand Jive). On this album the cover of Sam & Dave's Hold On I'm Coming as a kind of reel is very reminiscent of send-up band Run C&W. Joefy Spokes is the best track, with strong Danko vocal support (but has more than a passing resemblance in places to Dylan's Golden Loom). Levon Helm is listed among 'thanks' but doesn't play. Band members Hudson, Ciarlante, Bell & Danko appear.

Kevin Doherty: Strange Weather Irish CD (Key recordings Quay 01CD) (1999)
Randy Ciarlante appears throughout. Levon Helm & Rick Danko feature.

Need For You, Levon Helm- drums
Mary J, Rick Danko - bass
I'm On My Way, Levon Helm- drums

Don't Wait, the best song on Jubilation was written by Kevin Doherty of Four Men & a Dog
---
Albert Grossman (manager)
---
Albert Grossman, the man who almost single-handedly made folk music into a commercial phenomenon in the early sixties, had been Dylan's manager since the time of Freewheelin'. He also managed The Kingston Trio, Odetta and Peter, Paul and Mary and organized The Newport Folk Festival. Grossman had spent two years putting Peter, Paul and Mary together - he knew exactly what he wanted and kept looking around until he found the singers to do it. Then in 1963 and 1964 Dylan had written the songs, while Grossman's other folk artists put them in the charts.

Peter Yarrow (Peter, Paul & Mary)
Albert was a man of unusual tastes and a different kind of insight into music. He was concerned first and foremost with authenticity. Did the music have real substance, value and honesty? But he was also concerned with having impact and influence in the larger world, the heartland. It was a very rare combination. There never would have been a Peter, Paul and Mary, there never would have been a Bob Dylan who could have survived and made it without Albert Grossman. Personally, artistically and in a business sense, Albert Grossman was the sole reason Bob Dylan made it.

He became the manager of The Band:

John Hammond
Later (The Hawks) signed with Grossman too and he had his way of making people feel they were better than anybody else blah blah blah - a 'stick with me, kid, I'll turn your money green' kind of mentality which I found really unpleasant.

Rock musicians, just as the artists of medieval Florence needed the Medici, often need patrons to buy them the time to sit back, take a look at what they've been doing, and sythesize something new and real from their experiences. 'Gettin' it together in a cottage in the country, man' has been a cliché for many years - Traffic are the band who epitomised it. The transformation of The Hawks into The Band must be the most successful result of the process. Whether Dylan or Grossman was the true patron is between the Band's members and their bank accounts. But Grossman had made his name managing folk artists.

Jonathan Taplin
One of the problems with Albert was that he was too hip. With Dylan he had perfected this stategy that the best thing to do was not communicate. Stay away from the press. Music From Big Pink is the apotheosis of that theory: don't be known; be mysterious and you'll be big. But The Band never could get out of that too hip thing and never had the great success they probably could have if they'd been a little more willing to make some compromises with the music business.

Grossman seems to have been the one who decided that they wouldn't feature in the Woodstock movie, nor on the Easy Rider soundtrack album, where The Weight was performed by Smith. This huge-selling album brought money to Robbie as songwriter but not to The Band.

Fred Goodman
The Band, and Robbie Robertson in particular, had done an incredible job of walking the line that divided Dylan and his former manager. For several years they continued to work and socialize with Dylan while still being managed by Grossman.

Eventually they shifted to David Geffen, paying Grossman $625,000 to get out of their contract. Goodman says that the loss of The Band, his last great act, finished Grossman as a major player.

Goodman adds:

Fred Goodman
He could be regal in his generosity. Richard Manuel returned to Woodstock from Malibu after the group split and found his former manager willing to help him through detox. When Manuel's house had no fuel, Grossman filled the oil tanks. Shortly after Grossman's death, Manuel hanged himself.

Robbie Robertson and Peter Yarrow delivered the eulogies at Grossman's funeral.

Sally Grossman, his widow, was involved in the 2000 series of Band reissues.
---
Woody Guthrie
---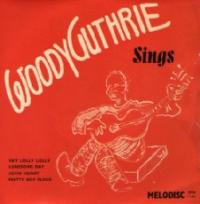 On January 20th 1968 Dylan was invited to perform at a New York concert in tribute to his early hero Woody Guthrie. This was his (and almost certainly their) first live performance since the Royal Albert Hall eighteen months earlier, and it was to be sharing a bill with the cream of the folkies - Pete Seeger, Tom Paxton, Judy Collins, Ramblin' Jack Elliot, Richie Havens, Arlo Guthrie and Odetta. For the first time with Dylan, the Band lost their anonymity. There were two shows (afternoon and evening). They did three Guthrie numbers, which can be found on A Tribute To Woody Guthrie released in 1972.

I Ain't Got No Home (W. Guthrie)
Dear Mrs Roosevelt (W. Guthrie)
Grand Coulee Dam (W. Guthrie)

Dylan's voice is way up in the mix, reducing The Band's impact considerably. Of course he was performing in front of all his Newport 'enemies' from 1965 and would have been foolish to allow the backing to drown him again. I don't think they sound anywhere near as good as reviews of the live concert suggest, but this could be the unsympathetic mix.

Everybody appears on the encore This Land is Your Land (W. Guthrie) - Odetta, Arlo Guthrie And Company.

Robbie Robertson
Everybody else was taking a different plane musically, you know it was a very folk-oriented show. But we just played what we were doing at the time - if a song is going to live it must live in its contemporary surrounding.

They had opened with Grand Coulee Dam sounding more country / rockabilly than anything they'd done before. It was followed by Mrs Roosevelt and finally I Ain't Got No Home.

Robert Shelton
Dylan and The Band sailed into 'Mrs Roosevelt.' Bob shifted keys like a racing driver changing gears. The organ and the drums filled out the pattern. Who says folk music can't be done with a beat? Who says Guthrie can't be sung by a rockabilly band? - It was startling to hear Woody's songs done this way. (Pete) Seeger, apparently recovered from his electric shock, was drumming the back of his guitar. Dylan's voice soared over the ensemble. - Vocal harmonies with The Band brought it all back home in contemporary country.

Buffalo Skinners (traditional)
Another name for Hills of Mexico. Pete Seeger and Woody Guthrie both performed it.
Bob Dylan & The Hawks version: The Genuine Basement Tapes, Volume 1.

Various Artists: Folkways: A Vision Shared
Robbie Robertson: narrator
VHS video (CMV Enterprises 01-049006-81)(1988)
US / UK video & TV broadcast tribute to Woody Guthrie and Leadbelly.
This accompanies the CD Folkways: A Vision Shared (CBS 460905 2) (1988) which features Bob Dylan, Bruce Springsteen, Little Richard, John Mellencamp & U2 among others. There is no Band involvement in the CD, but Robbie Robertson appears on the video, and Robbie narrates the story. Unfortunately he confines himself to the voice over.
---
Arlo Guthrie
---
Slipping out of strict alphabetical order. According to notes, The Band also backed some of his numbers at the 1968 Woody Guthrie Tribute concert.

The Band allegedly feature on these Arlo Guthrie tracks:

Oklahoma Hills (W. Guthrie)
Do-re-Mi (W. Guthrie)
Jesus Christ (W. Guthrie)
---
Emmylou Harris
---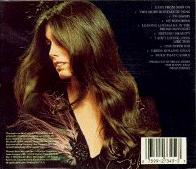 She is also included in the Band & Country article accompanying this. this section is simply pasted in and appears in both!

Evangeline (R. Robertson)
The Last Waltz film, video and album: The Band and Emmylou Harris
Emmylou Harris - vocal, guitar / Levon Helm - vocal / Rick Danko - vocal

This track appears on various Emmylou Harris compilations as well, e.g. Duets (Reprise, 1990)

She appears on The Legend of Jesse James as Zerelda James, singing lead on Heaven Ain't Ready For You Yet and Wish We Were Back In Missouri. Levon plays drums and harmonica throughout the album.

Will the Circle be Unbroken (A.P. Carter)
This includes everyone on the Will The Circle Be Unbroken Vol II album (see Nitty Gritty Dirt Band below). Levon Helm shares lead vocal with Emmylou Harris on the fourth verse.

Quarter Moon In A Ten Cent Town:
Garth Hudson and Rick Danko contribute to this post-Last Waltz album.
Leaving Louisiana In The Broad Daylight (Crowell / Cowart)
Emmylou Harris - vocal, acoustic guitar /Rick Danko - fiddle, supporting vocal/ Garth Hudson - accordion
Burn That Candle (Winfield Scott)
Emmylou Harris - vocal, acoustic guitar /Garth Hudson - baritone sax

In The Honours benefit concert at the Universal Amphitheatre, Los Angeles Levon Helm leads an all star line up on The Weight featuring Levon Helm, Steve Winwood, Jacob Dylan, Sheryl Crowe, James Taylor, Emmylou Harris. This was broadcast.

Woodie Guthrie's Deportees (Plane Wreck at Los Gates) performed by Arlo Guthrie and Emmylou Harris appears on Folkways- A Vision Shared which is narrated by Robbie Robertson.
---
(with) Ronnie Hawkins
---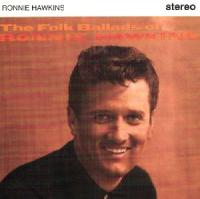 The Folk Ballads of Ronnie Hawkins, May 1960

Levon Helm
Canadian folkies like Ian and Sylvia and Gordon Lightfoot were drawing to the coffeehouses in Toronto's Yorkville district crowds as big as the ones we were bringing to Yonge Street. So back in March 1960 we were back in Manhatten recording folk songs for Morris Levy. Ronnie Sang 'John Henry,' 'Motherless Child' and 'I Gave My Love A Cherry'. He even cut a protest song, 'The Ballad of Caryl Chessman'.

Ronnie Hawkins still dabbled in a little management, as well as recording without the Hawks. He completed the Folk Ballads of Ronnie Hawkins album in May 1960, and soon afterwards released the stupendously unsuccessful The Ballad of Caryl Chessman single, which he had recorded with The Cumberland Three. It was considered to be a rarity for years, but finally surfaced on the Swedish compilation album The Rockin' Rebel. (Star Club 1990). The song was a plea to 'let him live' (him being convicted murderer Caryl Chessman) addressed to the State Governor of California. Chessman had been on death row for twelve years, and moves were being made to execute him. Hawkins thought he was going to spearhead the protest song movement with the single, and that he was set for massive sales. Then they gassed Chessman. The record was as dead as its subject overnight. The Folk Ballads album, which included The Ballad of Caryl Chessman contradicts the image of Hawkins as an unrepentant last rockabilly survivor, keeping the faith in the wilds of Canada. As tracks like Hayride and Someone Like You had shown, he was quite ready to try different styles. He was a year or two ahead of the trend with his move to folk ballads.

Jimmy Luke Paulman wrote two tracks - he'd left by the time of Mr Dynamo, but the Paulman tracks date from May 1959 and pre-date the Mr Dynamo sessions. The tracks were recorded in two sessions, seperated by a year and the bulk of Mr. Dynamo. Hawkins picked up again early in 1960. As soon as you put on Summertime you know that this is basically the same line-up as Baby Jean (though the former was recorded in October 1959, the latter in early 1960). It's the same guitar sound, the same rhythm. The familiarity of Summertime highlights the strength of the Hawks stamp (it was the only track here that featured regularly in the stage act). It is also Robbie Robertson's recording debut.

The worse tracks are those with just folky guitars. Throughout a sickly sweet chorus, The Anita Kerr Singers, get on your teeth. They were probably fresh from a 'Mall Muzak Xmas Favorites' recording session. When Hawkins meant folk, he meant The Limeliters.

According to Levon Helm's autobiography, 'Henry Glover brought in jazz bassist George Duvivier' for this album, though his name does not appear on the sessionographies. According to Ian Wallis, Duvivier was wiped off the released tapes because Hawkins did not approve. Levon Helm plays on tracks with (1) below. Levon Helm and Robbie Robertson play on (2)

Summertime (Gershwin / Gershwin / Heyward) (2)
Sometimes I Feel Like A Motherless Child (Trad. Arr M. Laws) (2)
I Gave My Love A Cherry (Trad. Arr R Hawkins) (2)
Virginia Bride (Ronnie Hawkins) (1)
John Henry (Trad. Arr R. Hawkins) (2)
One Out of A Hundred (Paulman) (1)
Death of Floyd Collins (Rev. Andrew Jenkins / Mrs Irene Spain) (1)
Love from Afar (Paulman / Lehman) (1)
---
Ian & Sylvia
---
Canadian folk duo who shared management with Dylan. Robertson once said he disliked their sound, but several songs were cut on the basement sessions with Dylan. They have remained close friends with Hawkins.

Robbie Robertson
Ian and Sylvia was part of Bob's background. But we didn't know anything about Ian and Sylvia. Oh, you knew 'Four strong winds', everyone knew that, it was Canada, but 'Spanish is the Loving tongue'- that was one of those 'Where did that come from?' moments. Ian & Sylvia, it was a different side of the tracks for us. Ian & Sylvia, Joni Mitchell, Neil Young: the Yorkville people (that is the coffeehouse people). We didn't get over to Yorkville until after hours, and by then they were gone. And when we got to Yorkville, we weren't looking for music.

Four Strong Winds (Ian Tyson)
Bob Dylan & The Band version: The Genuine Basement Tapes Volume 5
The Band with Neil Young (and Joni Mitchell): The Complete Last Waltz bootleg

One Single River (Ian Tyson- Sylvia Fricker)
aka Song for Canada
Bob Dylan & The Hawks version: The Genuine Basement Tapes Volume 1

The French Girl (Ian Tyson)
Bob Dylan & The Hawks version: The Genuine Basement Tapes Volume 5

Spanish Is The Loving Tongue (C.B. Clark- J. Williams)
Bob Dylan & The Hawks version: You Were On My Mind)The Genuine Basement Tapes Volume 5

They covered This Wheel's on Fire on Nashville and Get Up Jake as Ian & Sylvia with Great Speckled Bird (You Were On My Mind.)
---
The Jubilee Singers
---
Didn't it Rain
Original version: 1929
Band version: 2000 reissues series, first on Highlights & Bonus Tracks promo, then on Northern Lights... reissue.
---
Trini Lopez
---
1966 Hawks drummer Mickey Jones had previously played with Trini Lopez's band. Lopez played standards like If I Had A Hammer with a Latin shuffle and had a massive hit album with Trini Lopez Live At PJs.
---
John & Beverly Martyn
---
Stormbringer Island LP IMCD 131 (1970)
Levon appears on two tracks playing drums. There are rumours of earlier work with John Martyn as well which aren't substantiated. The tracks are Sweet Honesty (Beverly Martin) and John the Baptist (John Martyn)

No Little Boy CD (Mesa R2 79057) (1993)
Levon Helm appears on one track, doing harmony vocals.

Just Now (Martyn)
John Martyn joined The Band on stage at The Forum in 1996.
---
Phil Ochs
---
What's That I Hear? - The Songs of Phil Ochs
This 28 song tribute album features a track When I'm Gone (Phil Ochs) from Eric Andersen, featuring Garth. It then appeared on Andersen's Memory of The Future album.
---
Tom Pachecho
---
Tom Pachecho has written for The Band (If I Should Fail - Tom Pachecho/ Rick Danko, High Cotton - Pachecho/ Helm/ Danko, both songs on Jubilation), been accompanied by the band (Woodstock Winter) and written about The Band.

He also wrote several tracks on Steinar Albrigtsen's Bound To Wander on which Danko contributes backing vocals.

Richard Bell plays on Pachecho's 1971 Pachecho and Alexanderalbum.

Woodstock Winter US CD ( Mercury 532 793 ) (1996) Norwegian CD (Sonet 532 793 ) (1996) was produced by Jim Weider, and all of The Band appear on it.

Two Pachecho songs appear on Rick Danko's Times Like These (2000), You Can Go Home (Pachecho- Danko) and People of Conscience (Pachecho)
---
Peter, Paul & Mary / Peter Yarrow
---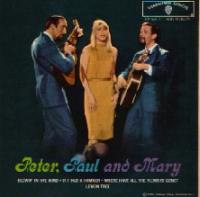 Peter Yarrow was one third of Grossman's first success, Peter, Paul & Mary. And it was Peter, Paul & Mary's loan equipment that the basement tapes were recorded on by Garth Hudson

That's Enough For Me (1973)
The album includes a Jesse Winchester song (Isn't That So), and eclectic guest appearances which include Toots and The Maytels, Alan Toussaint, Ray Baretto, the Jesse Dixon Singers and David Bedford.

Groundhog(Paul Simon)
This track was written and produced by Paul Simon with a credit of 'special help from Robbie Robertson. Levon Helm, and Garth Hudson.'

Peter, Paul & Mary: Album 1700
In 'Rock and Woodstock' P. Smart says: It was largely members of Butterfield's band that backed - Highway 61 Revisited - then later at Newport 65. The Band took over after that. They played background for Peter, Paul and Mary's attempted breakout albums like 'Album 1700'. In fact P. Smart means that the Butterfield Band played on this album - there was no Band involvement, just dodgy sentence construction.

---
Dave Pegg & Friends
---
Has covered The Weight and The Shape I'm In on Birthday Party 1998.
---
Sacred Harp singing
---
A folk / gospel tradition. See the article on Daniel & The Sacred harp on this site. An extract follows:

Robbie has said the song is based on Sacred Harp shape-note singing. Shape-notes are do-re-mi-fa-sol-la-ti notated by different shapes of the note head. It is a simplified system of musical notation, and one that could be used by people who could not understand traditional notation. The shape-note singing website placse it deep in a Southern tradition.

Jim Carnes
The first time through on each tune, it is customary to "sing the notes", calling their shapes by the ancient syllables fa, sol, la, and mi. Originally used as a learning device, this solmization produces a kind of pure vocal music, unshackled by poetry and theology. Though most Sacred Harp singers know these tunes by heart, they treasure the fa-sol-la's as part of their identity. When illiteracy, musical and otherwise, proved a hindrance, enterprising sing-masters set about to improve instruction, combining the old European practice of solmization, or syllable singing, with various systems of "patent" notation.

The name "Sacred Harp" tradition is based on the most popular compilation, B.F. White's The Sacred Harp published in 1844.

Harry Smith's famous liner notes to Anthology of American Folk Music include:

Harry Smith
Other good groups are Daniels-Deason Sacred Harp (Columbia, 1928)
---
Buffy Sainte-Marie
---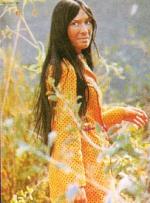 Appeared with Robbie Robertson and the Red Road Ensemble in 1995 and performed: Bury My Heart At Wounded Knee (Buffy St Marie) at Agrigento, May 1. Italian broadcast TV.

She is among the many artists who have recorded Coming Round the Mountain but did so six years after the basement recording.

---
Pete Seeger
---
The man who wanted to pull the plug at Newport 65. Like Robbie, I loathed Pete Seeger from the moment I saw him on the TV show Sunday Night At The London Palladium, singing Little Boxes tunelessly. A patronizing, holier-than-thou bore of the worst order. A complete arsehole who thinks Never Wed An Old Man is salaciously funny (NOT!) and that Demonstration of Banjo Styles is a good title for an album track.

The Bells of Rhymney (Idries Davies- Pete Seeger)
Original version: 1965
Most memorable version: The Byrds, 1965
Bob Dylan & the Hawks version: The Genuine Basement Tapes Vol 5

Buffalo Skinners / On The Trail of the Buffalo(traditional)
Other names for Hills of Mexico. Pete Seeger and Woody Guthrie both performed it.
Bob Dylan & The Hawks version: The Genuine Basement Tapes Vol 1

Sticking to the Union (Woody Guthrie) in a version by Pete Seeger and Arlo Guthrie appears on Folkways- A Vision Shared which is narrated by Robbie Robertson.
---
Christopher Shaw
---
Born and Raised (1990). Garth Hudson plays accordion

No Way
Pinewoods Blues
Belle of the Bouquet
The Year of 88
Working Ships
The D & H is Gone
Ten Dollar Christmas
Wheeler Barton's Hound
The Ballad of Blue Mountain Lake
The Legend of Indian Pass
---
Michelle Shocked
---
Now usually found in the rock section, she is described by the Guinness Encylopaedia as a roots artist and later as a folk artist. The most relevant album Arkansas Traveller is in the area of American folk that veers close to country, as do the sentiments of some of her earlier songs, such as Anchorage which isn't far off Suzy Boguss territory.

On 1992's Arkansas Traveller Levon & Garth appear on Secret To A Long Life, which reworks a song originally on her The Texas Campfire Tapes. Albert Lee, who had worked with Levon on Legend of Jesse James, plays guitar and Tony Levin is on bass - fresh from working with Robbie Robertson.

Secret to a Long Life (M. Shocked)
Michelle Shocked - guitar & vocal / Levon Helm - mandolin & vocals / Garth Hudson - accordion & keyboards

Following the release, Levon and Garth performed the song with Shocked on The Letterman Show, backed by Paul Shaeffer and the Letterman house band.

Michelle Shocked had appeared with The Band in San Francisco in September 1992.
---
Carly Simon
---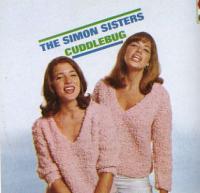 In September 1967 (according to some sources this was 1966, but this has to be inaccurate) Grossman organized a recording session in New York City for his new protegee, Carly Simon. Carly had already had some success as part of The Simon Sisters. Carly Simon says that Grossman had planned to present her as a 'female Dylan'.

Carly Simon
I remember feeling I was being groomed as a female Dylan. They asked Dylan to rewrite Eric Von Schmidt's 'Baby Let Me Follow You Down' for me, so I met with Dylan in Albert's office after Bob had rewritten some of the words. This was about a week before his famous motorcycle accident, and he seemed like he was very high on speed, very, very wasted and talking incoherently, saying a lot about God and Jesus and how I would have to go down to Nashville (mimics Dylan's voice): 'Hey - you know - oh - you - Nashville - the players - are just - you gotta - just, just - believe me!' And he stretched out his arms as if he were nailed to a cross - truly - repeating 'Believe Me!' over and over.

The 'female Dylan'plan is borne out by the sessions that Grossman set up that September. Veteran Dylan producer Bob Johnson was there, and the line-up of session musicians was Robbie Robertson, Rick Danko, Richard Manuel, Mike Bloomfield and Al Kooper. Four tracks were completed, including the would-be single, Baby Let Me Follow You Down with new lyrics by Bob Dylan and Carly Simon. The rest of the album was scrapped after Grossman and Simon argued about artistic direction, and the four completed tracks have never emerged. Carly Simon says that Columbia declined to release them.

Robertson was later to play guitar on Carly Simon's million-selling duet of Mockingbird with husband James Taylor in 1974.
---
Simon &Garfunkel
---
Bobby Gregg replaced Levon Helm on drums late in 1965. Gregg had recorded with Dylan on Bringing It All Back Home and Highway 61 Revisited and had also played on the electric version of Sounds of Silence by Simon and Garfunkel. The one that was recorded in their absence without their knowledge.

Peter Yarrow's Groundhog was written and produced by Paul Simon with a credit of 'special help from Robbie Robertson, Levon Helm, and Garth Hudson.'
---
Harry Smith's Anthology of American Folk Music
---
See Greil Marcus's 'Invisible Republic' to draw the many and complex connections with Dylan (and by indirect links, the basement tapes). Importantly blues counts as folk for Smith.

Dylan must have made them aware of Smith's Anthology, if they weren't already. As mentioned there are two examples of Sacred Harp music on the anthology.

In the article on The Night they Drove Old Dixie Down on this site, there was a question about why such an obscure character as General Stoneman had been selected for the song. There are tracks on the Anthology by "Mr & Mrs Stoneman" and "The Stoneman Family". It might be awareness of these that caused the same name to leap out of the history books and catch Robbie's attention.
---
Chip Taylor
---
Seven Days in May - A Love Story CD (Train Wreck TW007) (1998)
Produced by Chip Taylor & Tommy Spurlock

Chip Taylor composed Wild Thing, Angel of The Morning, Any Way that You want Me, Try (Just A Little Bit Harder). He is Jon Voigt's brother. On this album Lucinda Williams, Guy Clark, Rick Danko & Garth Hudson guest.
---
Livingston Taylor
---
Our Turn To Dance US CD (Vanguard VCD 79469) (1991)
Produced by Artie Traum and Scott Petito
Garth Hudson appears on one track only:

My Father's Eyes (L. Taylor)
Livingston Taylor - acoustic guitar, vocal / Garth Hudson - accordion
---
Happy Traum
---
Bright Morning Stars (1980)
Richard Manuel appears on two tracks:

I Shall Be Released (Bob Dylan)
Bright Morning Stars (Traditional)
---
Happy & Artie Traum
---
The Test of Time US CD (Roaring Stream Records, PO Box 413 Bearsville NY 12409 no catalog #)(1993)
Recorded Nov 1992 to March 1993. Rick Danko, Richard Bell and Jim Weider help out Woodstock chums. Sleeve quote from Levon Helm (April 1993).

Band members and associates appear on the following tracks:

Trials of Jonathan (Happy & Artie Traum)
Jim Weider - slide guitar / Larry Packer - violin / Aaron Hurwitz- organ

It Takes A Lot To Laugh, It Takes A Train To Cry (Bob Dylan)
Rick Danko- harmony vocal / Richard Bell - piano / Jim Weider - slide guitar

Test of Time (Artie Traum - Pat Alger)
Richard Bell - piano

Secret in the Wind Richard Bell - piano / Rick Danko- backing vocals
---
Artie Traum
---
Meetings With Remarkable Friends US CD (Narada 46957) (1999)
Many guest appearances, including The Band, Adrian Belew, Tony Levin, John Sebastian.
---
Richard Thompson
---
As well as being hugely admiredby many Band fans, Thompson was rumoured to be a candidate for the guitar job in the Band. He didn't get it. He backed Dylan at Seville 1991, but unfortunately no cross-sitting in with Robbie in either direction.
---
Various Artists: Celtic Woman
---
Celtic Woman CD (Celtic Woman/ Grapevine CWRCD 7001) (1996)

14 track compilation which is a collaboration between seven Celtic female singers. Garth Hudson is credited as "conductor" leading Jan on The Band website to say "I'm not sure if this really is the Garth?"

Annachie Gordon - Loreena McKennit
Venezuela - Rita Connolly
13 Wishes - Anita Furey
Tonight Is Just For Us - Marion Bradfield
Is Fada Liom Uaim I - Melanie O'Reilly
Trees - Fiona Joyce
Huron Beltane Fire Dance - Loreena McKennit
Ripples in The Rockpools - Rita Connolly
Hand in Hand - Anita Furey
You're A Heathen of Love - Marion Bradfield
An Cailin Gaelach - Maighread Ni Dhomhnaill
Annie Moore - Melanie O'Reilly
This Moment - Fiona Joyce
---
Eric von Schmidt
---
Baby Let Me Follow You Down (von Schmidt)- actually it's far older and more blues than folk in its origins.
Covered by Dylan solo on his 1961 debut.
Bob Dylan and The Band official version: The Last Waltz
Bob Dylan and The Hawks: Live 66
Bootleg versions: any bootleg of the 65 / 66 tour, most notably on Guitars Kissing and The Contemporary Fix

Joshua Gone Barbados (von Schmidt)
Original: 1963
Bob Dylan and The Hawks versions: The Genuine Basement Tapes Vol 5

Garth Hudson is credited with "special assistance" and appears along with Amos Garrett and Maria Muldauer on Von Schmitt's 1972 album, 2nd Right, 3rd Row
---
Traditional songs
---
Ain't No More Cane
The Basement Tapes official release
Dylan had sung this in 1961, and it's bootlegged on The Gaslight Tapes

Blue Tail Fly
Rick Danko version, Bring It On Home Volume 1, also on American Children.

Bonnie Ship the Diamond
The Genuine Basement Tapes Vol 1
Also by Pete Seeger, Judy Collins, Ewan Macoll, Kingston Trio

Come All Ye Fair & Tender Ladies
Unreleased basement recording

Comin Round the Mountain
Bob Dylan & the Hawks version: The Genuine Basement Tapes Vol 4

Go Go Liza Jane
Levon & the Hawks single, based on Little Liza Jane (1965)

Johnny Todd
Bob Dylan & the Hawks version: The Genuine Basement Tapes Vol 5

Ol' Roisin the Beau
Bob Dylan & the Hawks version: The Genuine Basement Tapes Vol 5

Po Lazarus Bob Dylan & the Hawks version: The Genuine Basement Tapes Vol 5
---
Footnotes
---
[History] [Members] [Library] [Discography] [Videography] [Filmography] [Pictures] [Audio Files] [Video Clips] [Tape Archive] [Concerts] [Related Artists] [Merchandise] [Guestbook] [Chat Room] [Search] [What's New?] [Main Page]

Webmaster